Sunshine Spotlight, Education, Sunshine News, Teacher, Mentor, Tutor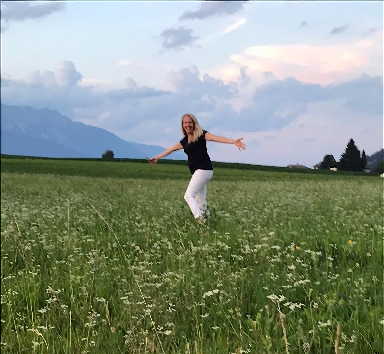 Each month, the Tutor Spotlight will feature a Sunshine Method tutor who has gone above and beyond to engage with and inspire students to reach their fullest potential. Read on to meet our change-makers!
---
Meet Jennifer!
Jennifer works within the school district in Florida to support the many factors needed to have a smooth school year. She is passionate about caring for the needs of students, especially those who might not have academic support outside of school.
What motivates you to tutor/mentor children in your community?
I have been working in public schools for seven years teaching kindergarten and first grade. Prior to teaching, I was a stay at home mom for 12 years. After transitioning to full time, I realized I love teaching. It felt so natural to me.
What is your favorite thing about the Sunshine Method?
I really like to focus on students who might be falling between the cracks and providing assistance to students in homes who might not be [receiving] continued educational support. It is incredibly important because when students are not performing well in the schools, it may likely be because of something going on at home. It makes a tremendous difference in school when students are given attention, academics is a focus [in their] home, and they feel safe. Seeing that these children are getting this kind of help at home, and not just a school means a lot to me.
How does the work you do with the Sunshine Method connect to your own personal values?
There is only so much that teachers can do in the schools. I had a student with the Sunshine Method whose foster relative was very on top of the child's academics and worked intensely with me and her teachers. This is a passion of mine because it truly takes a village of support to raise a child. It is not just teachers or just parents; it is a well balanced combination of consistency and assessing the child's needs so that we can understand and care for them. If a child's needs are not met it will progress and cause behavioral problems in the future.
Describe the best session you have had with a child—your 'Golden Teaching' moment, if you will. What do you believe made it so successful?
I did not think that online tutoring would go over as well as it has. I've learned to like working online. It is very challenging for some students to stay engaged for a whole hour online but there was one student I had who had to make the transition to online classes and ended up progressing from a kindergarten level to a third grade level. Another student of mine improved their spelling skills using our learning strategies to go from only spelling three words correctly one week to only missing three words the next. These successes feel good and I know these children will be able to say that these lessons and strategies stuck with them and will allow them to succeed in the future.
What kind of long term progress have you seen your children make?
A lot of children avoid work they find academically challenging because this has worked for them in the past. I do not allow this to take place with me and will be stern at times. At times I am not sure if things are sticking or not but I had a validating experience with a student recently. This student usually seems like she cannot wait for the session to end but lately has become much more engaged and enthusiastic. Yesterday she exclaimed that she did not want the session to end! I wondered where this came from because I was not even sure she had been engaged. Sometimes they will surprise you and you realize that what you're doing is working.
What role do you believe education plays in a child's life?
Oh, it is up there! Education is everything. We put a lot of emphasis in our schools on academics such as who is the smartest and who is getting work done the fastest. Sometimes students who are not excelling in the classroom will have a negative attitude about education. This is because everybody, even teachers, sometimes look down on the students who find academics challenging. By understanding what that child is good at, and teaching [to] that child's ability, [it] puts a more positive spin on education. Teachers need to be educated in this and learn that there is not only one way to teach.
How has education changed your life?
Going from being a teacher and a behavioral health assistant in the classroom to working for a selective position in the district has allowed me to learn each step of the way and understand how to work with and for children with learning differences and children on the spectrum. The needs of children are different and it is essential to know how to handle different behaviors, or there will not be a whole lot of teaching going on in the classrooms. It is also important for the school's administration to provide support for children with different needs.
What is something that you've had to overcome?
Overcoming the thought that starting something new midlife is not possible. I've had a difficult time grappling with the feeling that I am behind in my career when I see women my age getting ready to retire or getting their master's degree. I also feel doubt that I deserve the position I am in and wonder about the teachers who wanted this position for a long time and did not receive it. It is ongoing.
What advice would you give a child that is struggling or having difficulty with a subject?
Do not rush and know that it is okay that you do not understand something. Tell your teachers and tell adults when you don't understand. Whenever I have a student who is struggling I let them know they are smart and recognize what they're good at and build their confidence.
What advice would you give a person that is interested in tutoring/mentoring with the Sunshine Method?
Have a very good behavior plan set. You can have everything set to teach them but if that child has different needs or has had different experiences, you will need to know how to handle that. Be patient with them. Do not be disappointed if you do not immediately see academic progress. Get to know the student and build a rapport. By getting to know what they like, you will be able to help them.
What are your hopes for your students in the future?
I hope they continue to keep and build their confidence. I truly hope the adults and teachers in their life maintain the positive and encourage a desire to learn.
---
Thank you for reading, and thank you Jennifer, for your contributions and impact on the next generation!