Sunshine Spotlight, Education, Tutor, Tutor Spotlight, Interview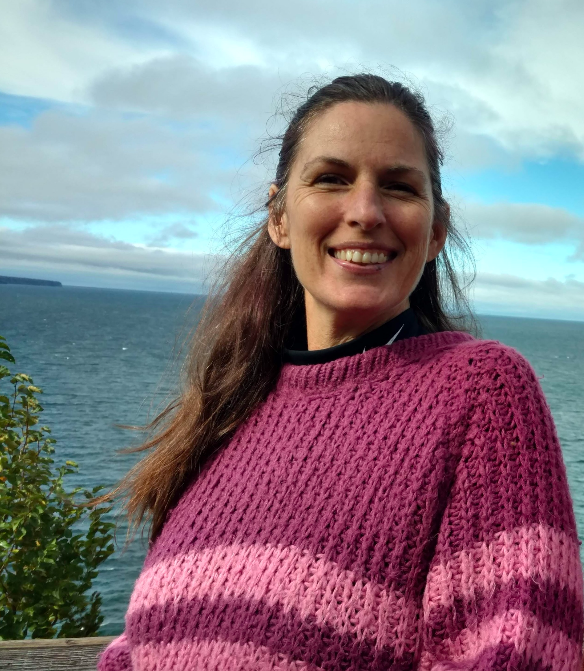 Meet Jeannie!
We had the opportunity to chat with our Sunshiner Jeannie about why education is important in a child's life. Jeannie values the individuality of every child and knows that a one size fits all approach does not work when it comes to education.
Join our conversation below:
What is your favorite thing about the Sunshine Method?
Oh my gosh, wow! The uniqueness of the kids is up there and the staff too. The philosophy of The Sunshine Method is that we must be open to being genuinely unique for the kids' needs. There's no expectation that everybody must have the same thing. That combination of addressing unique needs of children and having this philosophy of adaptability is a just miracle.
Describe the best experience you have had working with a child—your 'Golden Teaching' moment, if you will. What do you believe made it so successful?
I have a lot of students but there is one who started out rocky, but I love this kid and I respect his nontraditional ways of learning. So, I've got a kid who does not fit into the classroom and gets told "sit down, be quiet, you need to just calm yourself down" all the time. So, when I start working with him, I found out that, for them, spinning in the chair was listening and talking to your forehead was listening. These are things that could drive a teacher crazy, but I said 'no this is who you are and it is okay!' And after a few weeks I kept showing up and he did not chase me away. I didn't get mad or frustrated and I kept showing up until got him to believe in himself and trust that I was going to keep coming to work with him. Then after a few weeks I got a note from his mom, and it says 'I can't believe who my kid is with you! He laughs with you, and he's never worked with a teacher like this ever before. You see my kid!' And I told her that I love her kid and that they meant the world to me.
How does the work you do with the Sunshine Method connect to your own personal values?
Oh, it does in 100%. I've seen enough kids now after 20 years of teaching that I know when it's a good lesson and you can just feel it. When I have found a way to motivate somebody or a way to make them believe in themselves, whether it's the teaching of something academic or just letting them know they're an awesome person, that is so rewarding. Letting the kids know that I think they're smart and fun or just giving them a little bit of an affirmation allows me to create that connection that can lead to a really successful lesson. Knowing that I created that bridge to allow somebody to get farther into their life makes me feel really good.
What motivates you to tutor/mentor children in your community?
I am motivated by getting to understand my students and where they have strengths, and helping them understand what their weaknesses are based on what their strengths are. I'm motivated by letting somebody know that just because you can't does not mean you always will not be able to. Encouraging growth is a huge motivator for me as well as showing people what they can do through introducing new topics.
What kind of long term progress have you seen your children make?
I've seen kids go from talking to foreheads to full on participating in lessons. We've seriously upgraded levels with our sight words, and I've had kids have go from not wanting to read aloud to 'now can we read?'. I mean who doesn't want to hear that! I've been focusing on comprehension and reading skills the most and to see the kids moving up in grade levels and seeing that they have made a lot of progress.
What role do you believe education plays in a child's life?
I have a hard time with education. Education, in my opinion, is not meeting the needs and opportunities and potential of today's students. There are kids today who need to understand why the world is the way it is. So, not necessarily be taught history but understand the presence of humanity and who they are as a person and why they make the decisions they make. Everything is connected to something else and the state of the curriculum and education system is not necessarily teaching that. I do not think every kid needs to be taught the exact same thing and I think people would be better as humankind if you let them be who they are.
How has education changed your life? How has it changed your children's lives that you work with?
I get a lot of positive feedback and I believe that is because I work on allowing the children to grow. My goal is to see them for who they are and their potential. I really want them to know that as they grow, I'm going to always believe in them. I'm always connected to them somewhere and for me, education is absolutely about the whole person. Education is saying: this is your life. Do you know how to live it?
What do you think it takes to be a Sunshine Method tutor?
Dedication to understanding that families are not always 'mom, dad, happy in one house'. You need to understand that the kid might be happy with the guardian they're with or they might be sad with the guardian that they are with. They might say things when you ask 'what do you want for Christmas" like 'I want to see my dad. That's the only gift'. Things like that will happen so I think that the mentorship and love and connection is an aspect that is absolutely important for being a Sunshine Tutor.
What advice would you give a child that is struggling or having difficulty with a subject?
'It's not you!' I would tell them it is okay to ask questions. They can say 'I don't know what I don't know'. It is okay to just straight up admit 'I'm lost', 'I don't know', and ask for help because it doesn't get easier pretending that you do know.
Do you have any tips or strategies when you're working with a child in person or online to keep them engaged?
You need fun sound effects. Play jungle bird sounds and rain sounds. You need background music because you need more than just your face on the screen. I don't care how beautiful you are, you're still just a face on the screen and they still need the room to be part of their engaging environment. Incorporate paper, pencil, and some kind of music.
What advice would you give other tutors?
Find somebody's teaching that you like. Watch people, talk to people, ask people, and then figure out what you believe in and stand up for what you believe in.
What are your hopes for your children in the future?
That they always remember who I am! Honestly, though, I hope that they remember that the way that behave matters and that they do the right thing because it's the right thing to do. I want to give them strength to believe in themselves both when life is good and when life is difficult. I hope they hear my voice in their head saying, 'I believe in you' and I hope that stays with them.
---
Thank you Jeannie, we appreciate the work you do, and the impact you've had!